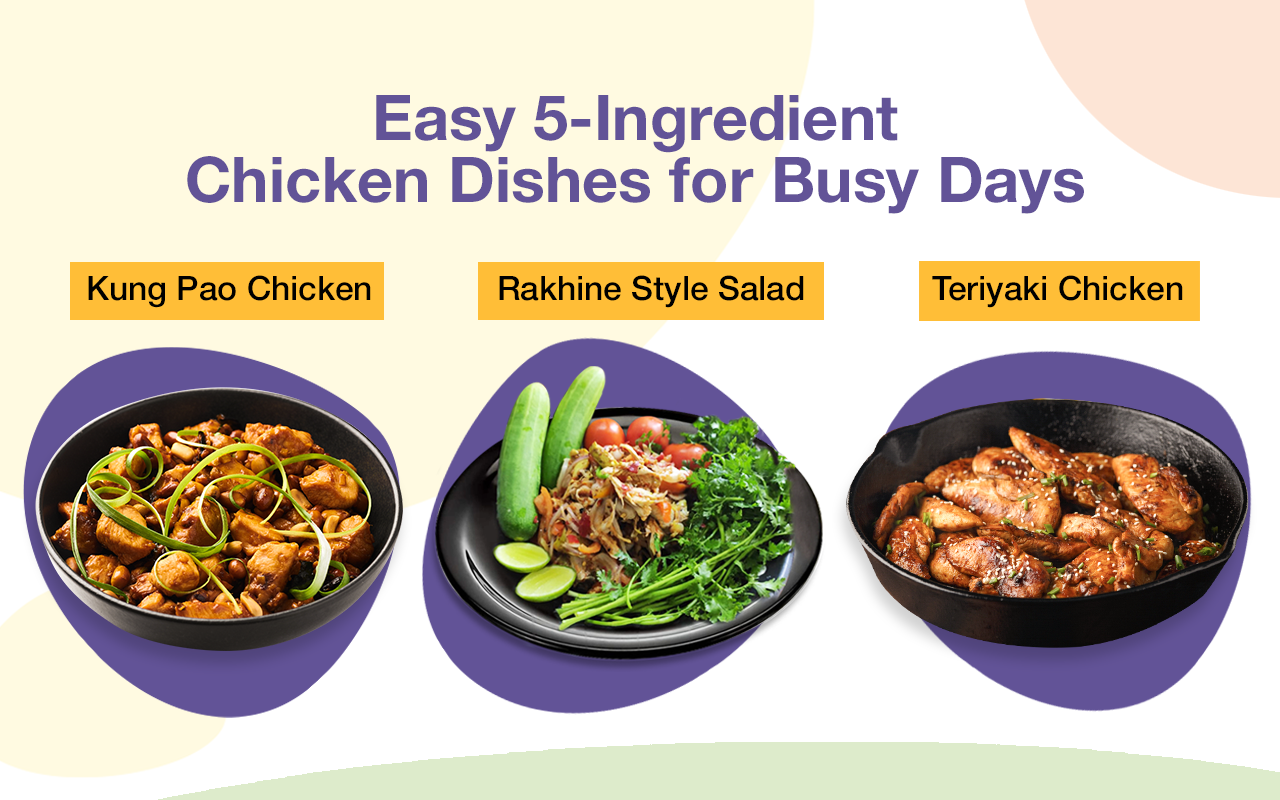 ---
We've all had those days when we're too busy to spend hours in the kitchen, but we still want to enjoy a tasty, home-cooked meal. That's where these easy 5-ingredient chicken dishes come in. They're quick, delicious, and require only a few simple ingredients that you probably already have in your pantry. Let's get cooking!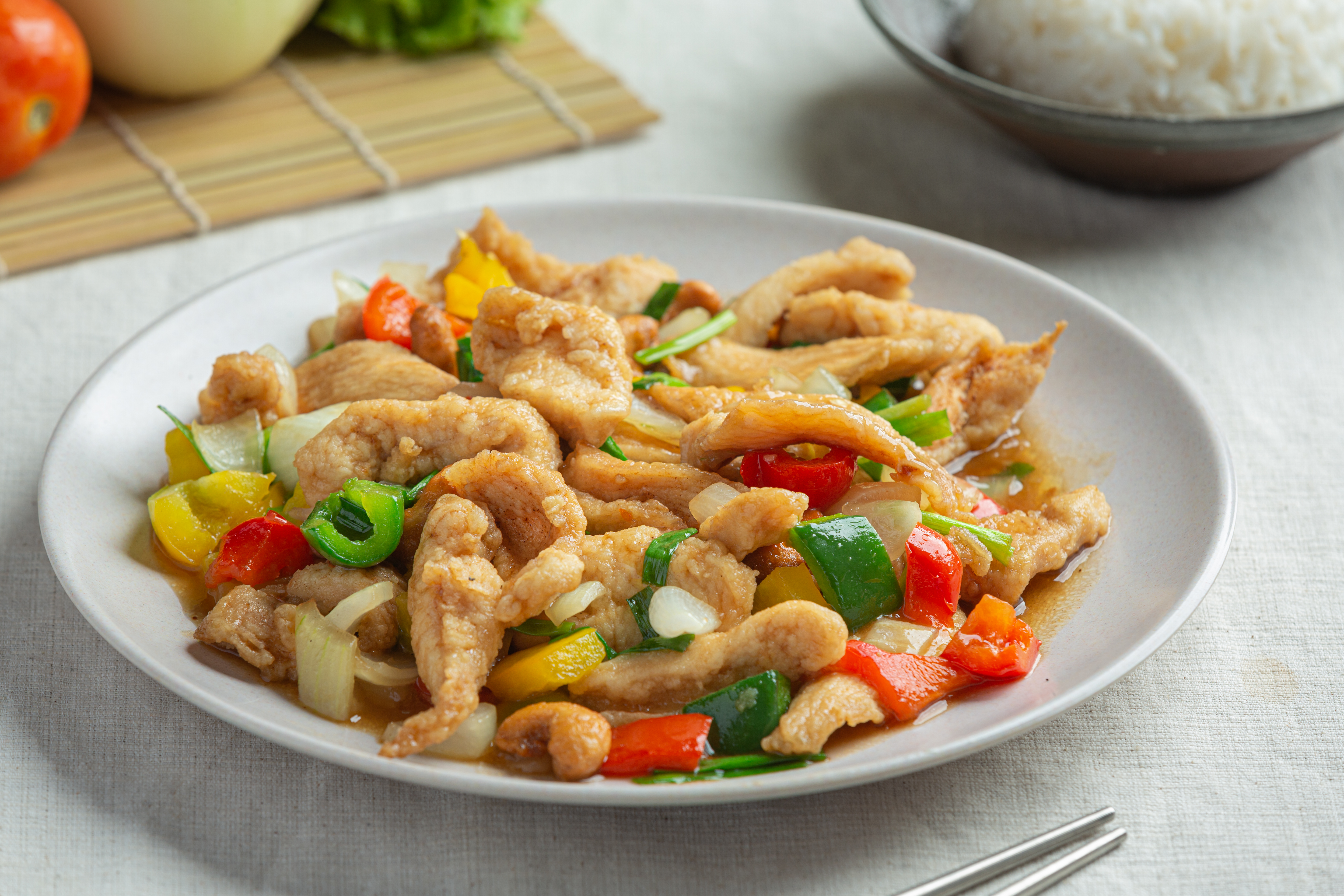 Kung Pao Chicken
Ingredients:
500g boneless, skinless chicken breasts, cut into small pieces

1/2 cup peanuts

1/4 cup soy sauce

2 tbsp. honey

1 tbsp. red pepper flakes
Instructions:
Heat a large skillet over high heat.

Add the chicken and cook for 5-7 minutes, or until browned.

Add the peanuts, soy sauce, honey, and red pepper flakes to the skillet.

Cook for an additional 2-3 minutes, or until the sauce thickens.

Serve hot over rice or noodles.
Rakhine Style Salad
Ingredients:
200g of chicken breast

1 tbsp. fish paste

5 chillies

1 onion

1 tomato
Instructions:
Boil chicken breast for 15 minutes.

Bake the fish paste for 2 minutes.

Pound the baked fish paste with pepper, ginger, chilli and sugar .

Cool down the boiled chicken and shred it.

Mix the shredded chicken with onion, tomato and pounded fish paste.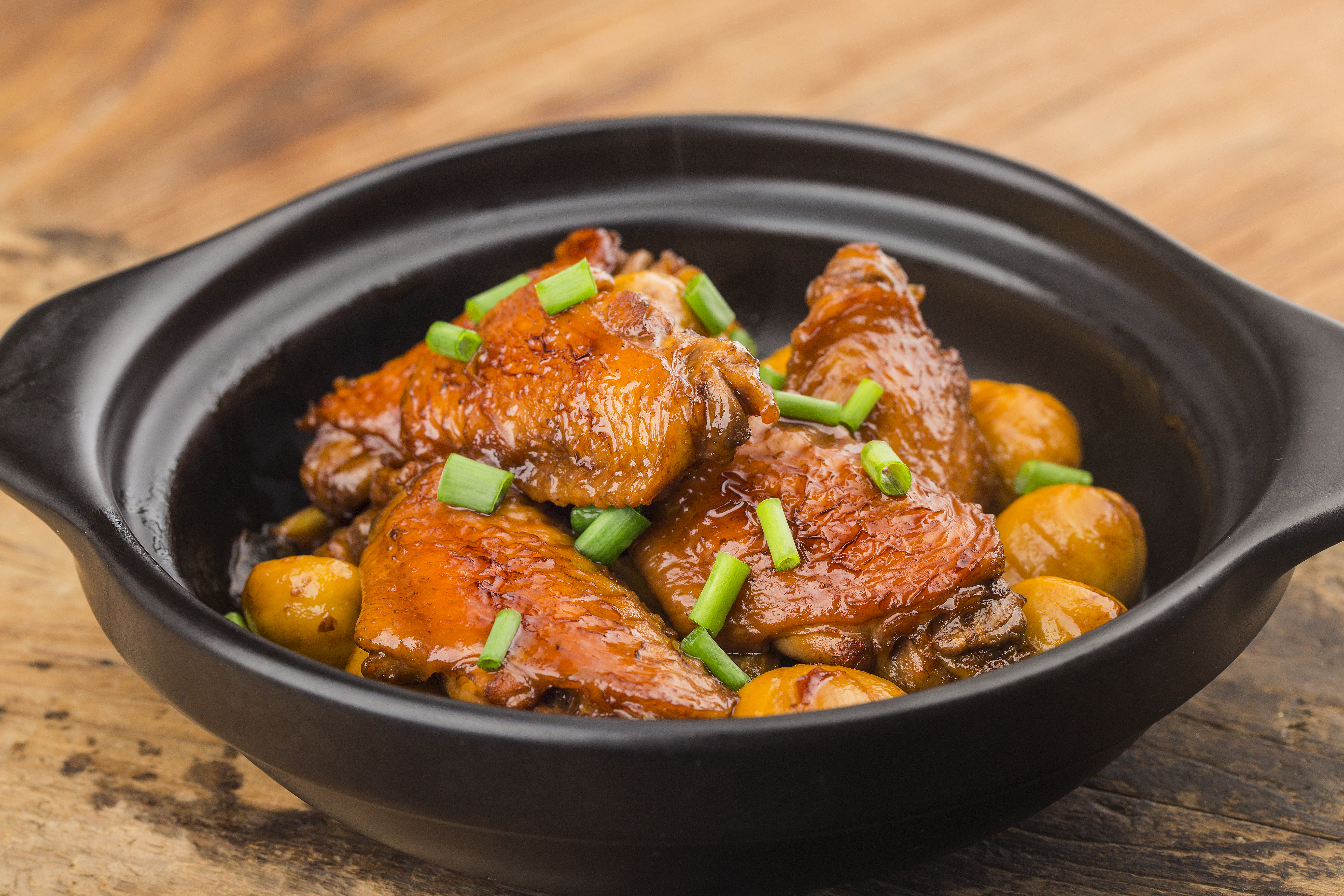 Teriyaki Chicken
Ingredients:
4 boneless, skinless chicken breasts

1/2 cup teriyaki sauce

2 tablespoons vegetable oil

2 cloves garlic, minced

Sesame seeds, for garnish (optional)
Instructions:
Heat a large skillet over medium-high heat.

Add vegetable oil to the skillet and swirl to coat the bottom.

Add minced garlic and cook for 1-2 minutes until fragrant.

Season chicken breasts with salt and pepper on both sides.

Add the chicken breasts to the skillet and cook for 5-6 minutes on each side, or until browned and cooked through.

Pour teriyaki sauce over the chicken, making sure each piece is well coated.

Reduce the heat to low and let the chicken cook for an additional minute or two until the sauce has thickened.

Remove the chicken from the skillet and let rest for a few minutes before serving.

Serve hot with your favourite sides and garnish with sesame seeds if desired.
With these easy 5-ingredient chicken recipes, you can have a satisfying meal on the table in no time. Whether you prefer spicy or sweet flavours, baked or pan-fried chicken, there's a recipe for everyone to enjoy. Don't let a hectic schedule keep you from enjoying a home-cooked meal!